Winter Storm – Snow and Ice Storm Damage – Commercial Insurance Claims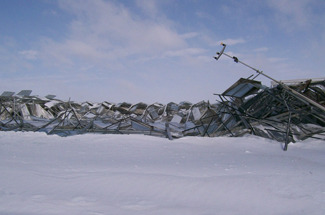 A winter storm often leaves behind severe and costly damage. From heavy snow collapsing roofs, to downed trees and limbs damaging property and buildings, a single winter storm can take a huge toll on your business. And, if the property is left in a condition too unstable to enter, you can literally be left out in the cold.
That is where the experts at Adjusters International/Matrix Business Consulting (AI/MBC) step in to help guide you through the insurance claim and recovery process. Our public adjusters will start with a full review of your insurance policy to ensure that you maximize the recovery allowed under your policy. On top of completing and filing your property damage insurance claim, we will answer all of your recovery questions have along the way.
It is important to remember to:
Make reasonable and necessary repairs to keep snow and ice out, to avoid further damage to the property;
Accompany the insurance adjuster when damages are being estimated to identify all damaged property;
Rebuilding can take longer than you anticipate, so be sure that you make comparable alternative arrangements; and
Consider hiring a public adjuster to help you make a full recovery.
---
Who have we helped?
Your company did the investigation necessary, helped create a comprehensive estimate, and submitted the sworn statement in proof of loss for the claim. The Association Board was well-satisfied and thankful to be made whole in this matter and therefore, would recommend your services to any Association that needs to have an advocate assist them in navigating the insurance claims settlement process.
Christine Herron
Chief Operating Officer, Westwind Management Group, Inc.
Our insurance claims experts have helped thousands of business owners across all types of industries. We encourage you to look through our references and testimonials and to contact us for recommendation letters. An internal review showed that our clients felt we delivered what we promised and would work with us again—facts we are proud of. We welcome the opportunity to put you in touch with past clients so you can ask them yourself.
We highly recommend that you check references of any public insurance adjuster you are considering hiring. Over 4,500 satisfied clients attest to the fact that we stick by our core principles, the first of which is to always look out for our clients' best interests.
---
Resources
Listen to our podcast on "Business Income Insurance: Understanding Business Income Coverage" for tips from our experts:
For additional information, visit:
---
If you're suffering from a commercial property damage claim, we can help! Call us at 888.321.5200 or fill out the form below: